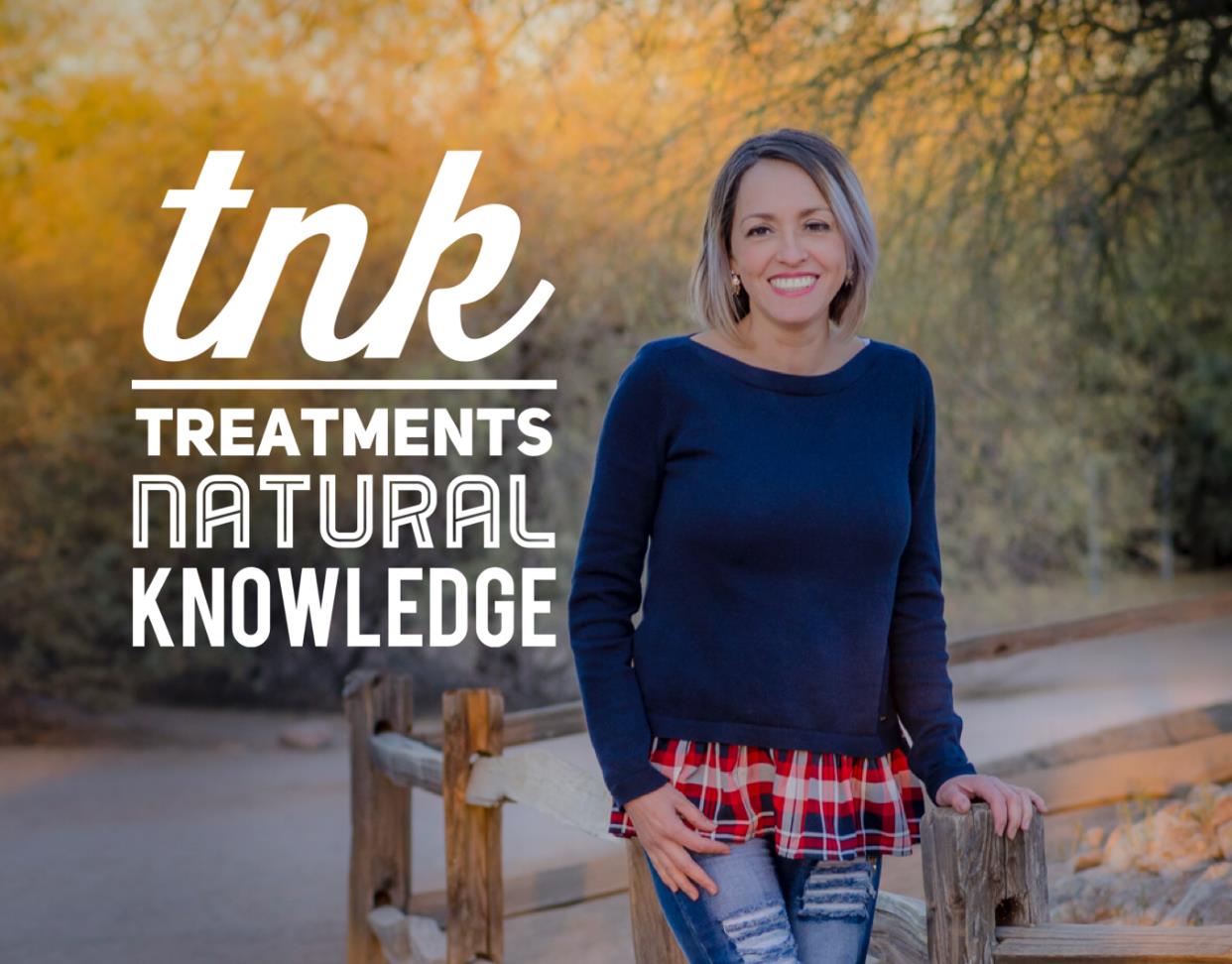 TNK Clinical Spa
TNK- Treatments Natural Knowledge. It is owned by Tuynke Romane a Chilean Aesthetician with more than 20 years of experience in the industry. Inspired by a family tradition and knowledge in Santiago, Chile, now we are expanding to the US. Where we will continue our family traditions in the Art of Making people find, feel and enjoy their own style in beauty. At TNK Clinical Spa we use a more holistic and organic approach with advance non invasive technology and treatments. We strive to make YOU feel, look and find YOUR OWN KIND OF BEAUTIFUL inside and out.
TNK Clinical Spa
Tuynke

Clinical Aesthetician

Tuynke Thomas was born in Santiago, Chile. Happy mommy of 3 and passionate about helping people feel happy and comfortable in their own skin and body. Letting them know that no matter the circumstances you can always be YOUR OWN KIND OF BEAUTIFUL inside and out. Passionate about all the power of nature and the gift of earth. Using in her practice the best essential oils and natural products to help correct and prevent condition in your skin and body.

Emily

Esthetician

Emily Sharp is a native to Arizona. She graduated from Avalon School of Cosmetology in 2020. Emily loves all things skin and beauty and enjoys treating everything from wrinkles and sun damage to acne. She especially has a passion for helping her patients achieve results and educating them along the way. When she's not in the treatment room, Emily enjoys spending time with family, working out in the gym and reading mystery novels.
TNK Clinical Spa
TNK Clinical Spa
4320 E Brown Rd, Suite 101, Mesa 85205
4802951570
Monday

Tuesday

Wednesday

Thursday

Friday

9:00am - 5:00pm

9:00am - 5:00pm

9:00am - 5:00pm

9:00am - 5:00pm

9:00am - 5:00pm